Max Lifting Capacity: 1000kg
Lift Height: 4500mm
Total Machine Weight: 2850kg
Introducing the go (almost) anywhere glazing robot
When the going gets rough or glass installation needs to be carried out over unstable or low load bearing ground, you can call on the services of the Winlet 1000 TRX. The glazing robot has a 1000kg lifting capacity and copes with rough terrain and slopes with ease. It evens climb stairs.
The glazing robot can lean forward to pick up a load and, thanks to automatic dynamic levelling, will hold it steady and safely while travelling and installing on longitudinal slopes (27%) and transverse slopes (25%).
Winlet insight: As with all Winlet glazing robots, the Winlet 1000 TRX is fitted with a range of sophisticated sensors to ensure loads are always transported and lifted safely and optimally. Audible and visual alarms alert the operator if action needs to be taken.
---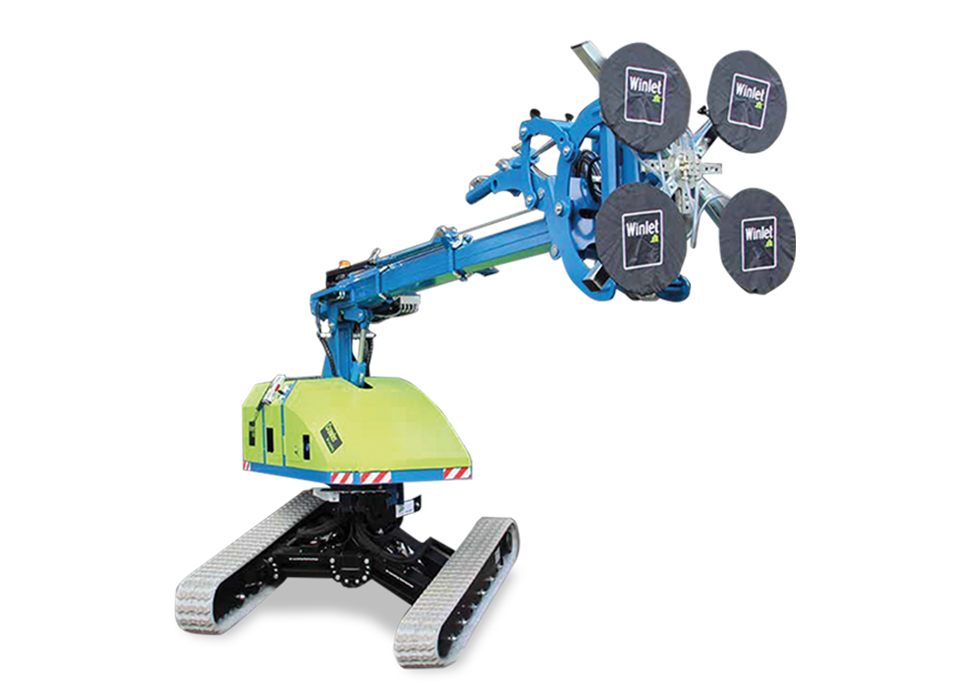 Max Extension (from front bumper to suction cup)
Extension Capacity (at max extension)