Max Lifting Capacity: 1000kg
Lift Height: 4000mm
Total Machine Weight: 1325kg
Winlet Lasius has a 1000kg lift capacity from an ultra-compact chassis, with an overall width of just 88cm.
It is highly manoeuvrable with tight turning circle and a travel speed of up to 4.2 kmh. Once in position, you are ready to lift – no outrigger deployment and levelling – saving time.
Its battery power means it is emission free – making it suitable for industry and the construction site – indoors and outdoors.
Winlet Lasius is ideal for:
Erecting steel beams and other building elements
Glass and façade installation
Machine assembly
Repair work
Packing of non-palletised goods in containers
---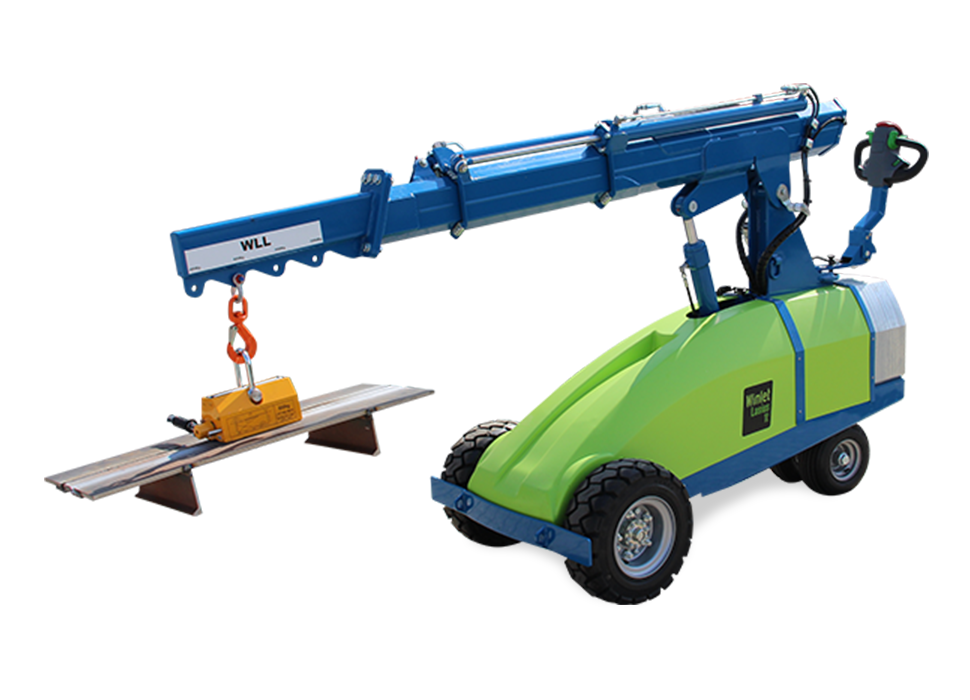 Light Weight (excluding counterweights)