Max Lifting Capacity: 575kg
Lift Height: 3600mm
Total Machine Weight: 1300kg
The glazing robot for fast and efficient glass installation
The Winlet 575 glazing robot combines superior lifting capacity and reach without compromising compact design. Traditional lifting methods, with large teams and multiple lifting systems can be replaced with one machine and often just one operator.
The Winlet 575 can lift loads of up to 575kg. It also has a side carrying capacity of 275kg so panels can be picked up, transported through busy worksites and installed with one robot. Winlet's hydraulically powered manipulator makes inside out glass installation easy.
Winlet insight: As with all Winlet glazing robots, the Winlet 575 is ideal for indoor and outdoor operation. It has front wheel drive, with the option of adding extra wheels for rough terrain, and rear wheel powered steering for fast and easy robot positioning.
---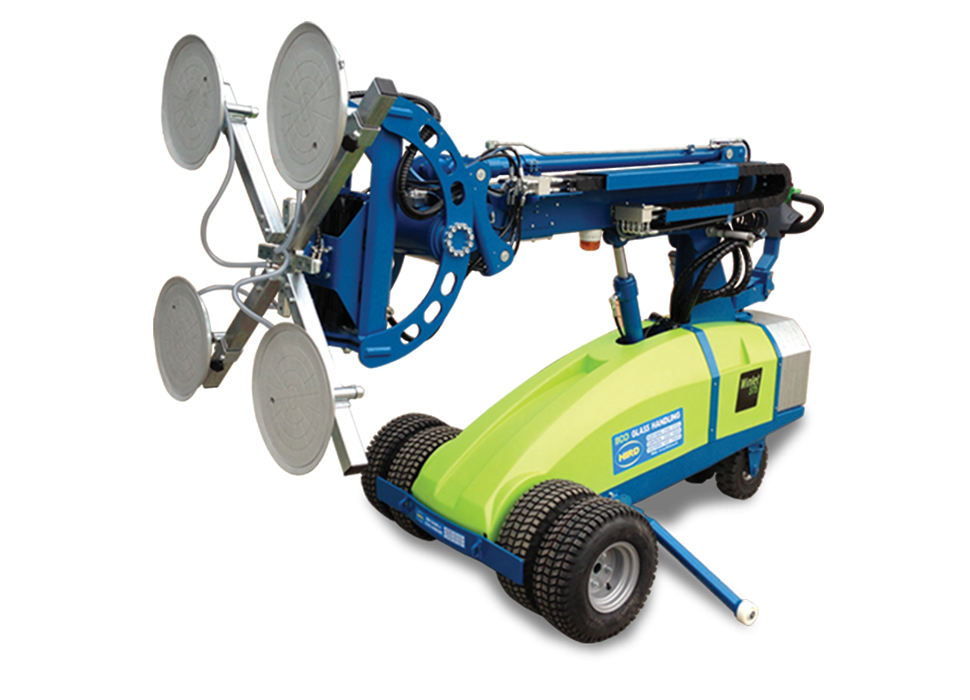 Max Extension (from front bumper to suction cup)
Extension Capacity (at max extension)
Light Weight (excluding counterweights)
Twin wheels for rough terrain (optional)
Wired remote control allows accurate placement of materials
Transport loads on side up to 275kg