Max Lifting Capacity: 785kg
Lift Height: 3970mm
Total Machine Weight: 1422kg
Class leading glass lifting with a compact glazing robot
The Winlet glazing robot can lift glass panels weighing up to 785kg, making it ideal for installing large retail windows and structural glass sheets in office atriums.
The lifting arm can extend 3.5m from the front bumper yet its unique design makes it very compact for transportation. The robot is just 890mm wide, so can be moved through narrow spaces.
The glass installation robot's hydraulic and gyroscopic system eliminates unnecessary load movement during panel placement, aiding glass-to-glass installation and minimising the risk of damage.
Winlet insight: As with all Winlet glazing robots, the compact design of the Winlet 785 also makes it relatively lighter than other glass lifting systems. This makes them ideal for use on low load bearing and sensitive floors.
---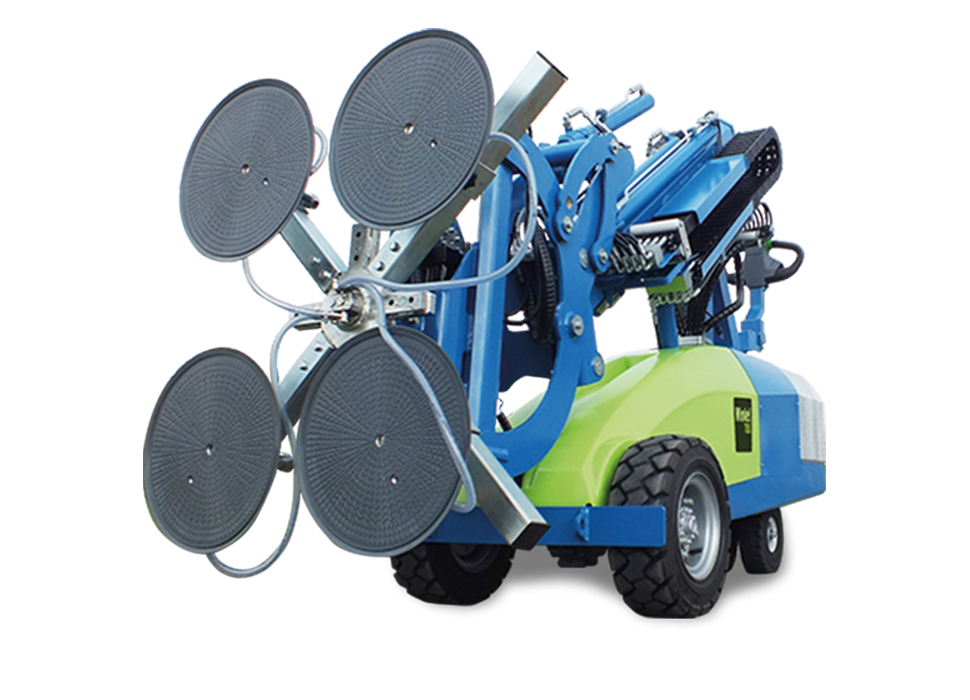 Max Extension (from front bumper to suction cup)
Extension Capacity (at max extension)
Light Weight (excluding counterweights)
4 x ø 385mm or 8 x ø 350mm suction cups for lifting materials such as, Granite, Concrete, Wood, Plasterboard, Steel, Tiles and Fire doors
Intelligent load monitoring protects the operator and the load.
Multifunction control panel with integrated buttons and signal lights.