Max Lifting Capacity: 350kg
Lift Height: 2800mm
Total Machine Weight: 617kg
Best installation control – for safe and productive lifting
The Winlet 350 is the smallest glass installation robot in our range but is still packed with all the features that have promoted glass installers to call it a 'gamechanger' in their industry, minimising manual handling and greatly increasing productivity.
The Winlet 350 is just 690mm wide so can be moved through a single doorway. Yet it can lift glass sheets weighing up to 350kg and even install them directly overhead. Gyroscopic controls lock loads in any selected plane, supporting 100% linear movement so glass can be placed in an aperture with millimetre precision and confidence.
Winlet insight: As with all Winlet glazing robots, all installation functions can be controlled from a single remote control to aid fast and productive operation, while a dual circuit vacuum system ensures the load is always held safely and securely.
---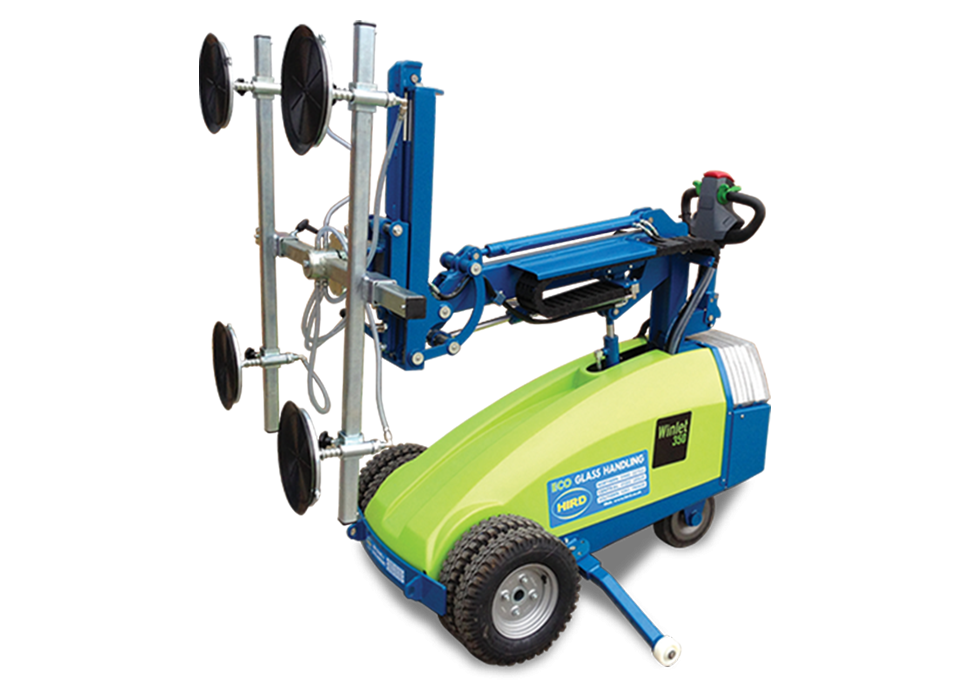 Max Extension (from front bumper to suction cup)
Extension Capacity (at max extension)
Light Weight (excluding counterweights)
Easily deployable stabilisers.
Wired remote control allows accurate placement of materials.
Transport loads on side up to 200kg.