Max Lifting Capacity: 600kg
Lift Height: 3300mm
Total Machine Weight: 1000kg
A new way to control safety and installation costs
The Winlet 600 glazing robot can lift and manipulate loads weighing up to 600kg with ease. Install glass with minimal manual handling and the smallest possible teams to control safety and costs.
Clients will be impressed with productivity and safety gains using Winlet glazing robots. While its compact design and reduced working envelope perfectly fits the need of modern complex, multi-task worksites, supporting sustainable, highly productive construction systems.
Winlet insight: As with all Winlet robots, the Winlet 600 can be fitted with extension arms to assist in the lifting of large or irregularly shaped loads. Specialist vacuum cups to lift non-smooth materials, and extension bars for lifting mullioned panels are also available.
---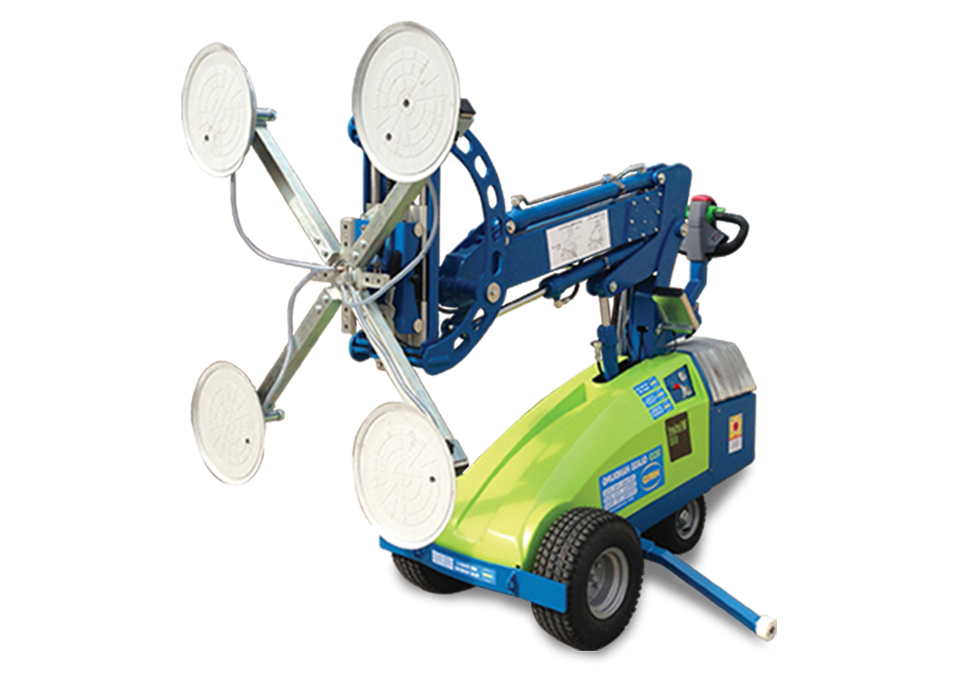 Max Extension (from front bumper to suction cup)
Extension Capacity (at max extension)
Light Weight (excluding counterweights)
Intelligent load monitoring protects the operator and the load.
Wired remote control allows accurate placement of materials
Lift a wide range of materials by changing the suction cups